Our Governing Body
Robin Fisher - Chair of Governors
"I am excited to lead the governing body at Edgware Primary School. This is my first governor role and I look forward to contributing to the success and development of the school.
I live in New Barnet with my wife and have three children (​​​​two of ​​​whom are in a local primary school) with a fourth on the way. I have lived in London since I was 18 having grown up in the Midlands.
I am General Counsel for a European outsourcing business operating in the HR services sector. I have previously worked in board-level legal and risk roles within the staffing industry with budget and management responsibility for teams of risk, compliance and legal professionals."
Role: Curriculum Committee
Adam Landsman - Staff Governor
In my third year as one of the Assistant Headteachers at Edgware, I am excited to join the Governing Body as one of the staff representatives.
I have been teaching for 11 years now with my roles ranging from teaching Years 1, 5 and 6, leading English, Humanities and PE across different schools and being both a Phase Leader of Years 5 and 6 and leading Years 1 and 2 as part of my Assistant Head duties. The experience I have gained has given me experience across the Primary years in all areas of the curriculum. In the past two years I have also been working with the volunteers we have at Edgware, recruiting support from our parents who are willing to give back to the community which has provided care for their child.
In the past two years I have also engaged in the Schools Partnership Programme; working with Headteachers and members of staff from our alliance schools (Woodcroft, Barnfield and Broadfields). In both reviewing other schools, running staff workshops and communicating with staff at these schools, I have gained a wider insight into education across Barnet and look forward to deepening this breadth of knowledge through my involvement with the Edgware Governing Committee.'
Role: Vice Chair and Chair of Resources Committee
Umesh Gorasia– Co-Opted Governor
Umesh was appointed a Governor in September 2018 and is the vice chair of the Resources Committee. He has a background in strategy and policymaking, having held roles in various Government Departments and consultancy and currently works in Infrastructure Strategy for a major infrastructure project.
Umesh has lived locally for over 25 years (attending Deansbrook Junior school as a youngster!). He is passionate about improving educational outcomes and supporting children to achieve their highest potential and is excited to continue supporting Edgware Primary School.
Role: Curriculum Committee
Manahil Durrani – Parent Governor
Manahil has a level two teaching assisted certificate as well as an adults Talk English and level two being a Parent Ambassador certificate. She is the Parent Ambassador of Edgware Primary school and her job role includes: being the first point of contact for the parents, dealing with issues that the Parents may have, sign posting the parents to the right person or organisation and encouraging parents to attend the coffee mornings and workshops that the school holds. A huge part of her role include the admissions process of new students and their families and planning and overseeing the annual school fairs.
Role: Curriculum Committee/SEND/
Inclusion
Paula Leigh – Co-Opted Governor
I have always been interested in the role of Education and it's impact on children's lives. After completing a BSc in Psychology, I completed a PGCE in Primary Education at The Institute of Education. Since 2012, I have taught across Key Stage Two (primarily in Upper Key Stage Two) in a three form entry school in Harrow and have held a variety of middle leader roles. I have been a Year Six Year Group Leader and therefore have a good understanding of SATs and end of key stage expectations and progress. In addition, I have led PSHE and supported with a number of whole school initiatives. I am currently teaching in Year four and leading Maths. Having grown up in Edgware, and still living locally, I am keen to help Edgware Primary school and provide support where I can to ensure that the school and it's pupils thrive.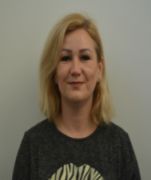 Role: Curriculum Committee
Mrs Rotar - Parent Governor
I currently have one child at Edgware Primary school and one who has recently left to attend secondary school. I have been excitied to see how the school has developed year on year and how they have looked after and taught my children. I am now interested in supporting the school in a governor capacity. Over the years, I have worked well with teachers and senior staff and have an interest in finding out more about the school I want to be apart of its continuing development.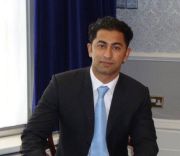 Role: Resources Committee
Kurrham Shazad - Parent Governor
In 2005, I have completed my MSc mathematics from Pakistan and started my career in education as a lecturer in a college. A few years later, I moved to Britain and since then I have been working in education establishments and started teaching after completing my MSc and PGCE in education. I have worked as a classroom teacher which enhanced my knowledge, pedagogies and also helped me to familiarise myself with the demands of educating children and young people in the new century. I have been involved in most areas of school life but had responsibility particularly in numeracy, assessment, curriculum and data. I now work in my own established tuition academy where we strive to help younger children to achieve their academic goals to build future.
In my role as a Governor at Edgware Primary school, I will be able to contribute to the school and help it to continue to provide the best possible education for each child, looking ahead to the challenges and opportunities in the future.
Role: Vic Chair Curriculum /Thinking School
Jillian Dunstan - Co-Opted Governor
Jillian has been involved in primary school education for many years and taught in a variety of schools. She began her career as a class teacher, then as a music specialist before moving into leadership roles.
This culminated in her becoming Head teacher for eleven years of a Barnet Primary School.
Since then, Jillian has trained students to become primary school teachers. She has also developed expertise in the area of Staff Mental Health and is an Educational Consultant supporting primary schools.
As a Governor Jillian is committed to supporting the governing body and Headteacher in taking the school forward and achieving the best possible outcomes for the children at Edgware.